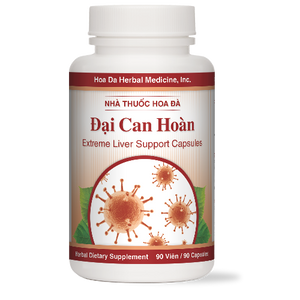 Good for: Liver conditions caused by viruses such as Hepatitis B and Hepatitis C.  Formula may help promote Liver cell regeneration and healthy Liver functions.
Ingredients: Bupleuri root, Gardeniae Jasminoidis fruit, white Peony root, Trichsanthes seed, Safflower, Milk Thistle, Hawthorn fruit, Schisandra fruit, Licorice root, Psoralea coryifolia, Ginseng root.
Instruction: Consume 2-3 capsules (depending on severity of symptoms), 3 times per day.