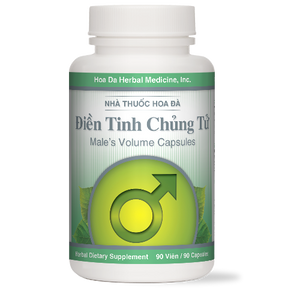 Good for: low sperm count or concentration, poor sperm motility (asthenozoospermia), low-quality sperm, poor semen quality, and infertility in men.
Ingredients: Cooked Relmannia, Angelicae sinensis, Goji berry, Ginseng, Rhizoma atractylodis, Poria cocos, Licorice root, Schisandrae fruit, Peony radix, Lotus seeds.
Instruction: Take 3-4 capsules, 3 times daily. 
** For best results, it is recommended that the user avoids excessive intercourse, alcohol and substance abuse.