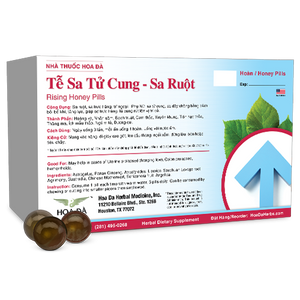 Good for: May help in cases of Uterine prolapsed (hanging low), Colon prolapsed, hemorrhoids.
Ingredients: Astragalus, Panax Ginseng, Atractylodes, Licorice, Szechuan Lovage root, Agrimony, Gastrodia, Chinese Motherwort, Schizandra fruit, Angelica.
Instruction: Consume 1 pill each time with warm water, 3 pills daily. Can be consumed by chewing or cutting into smaller pieces then swallowed.