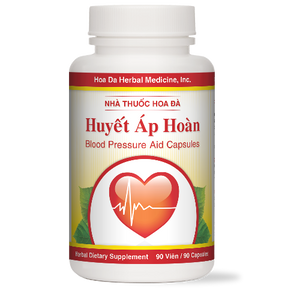 Good for: patients with high blood pressure, headache, blurry vision, palpitation, rapid heartbeat, sleep disorders, anxiousness, red or flushed face, and tinnitus (ringing in the ear).
Ingredients: Salvia, Achyranthes root, Prunella spike, Peony bark, Uncaria stems, Baical Skullcap root, Sophora flower, Peony root, Figwort root.
Instructions: 3 times daily, 3-4 capsules (depending on severity).
** A low sodium diet is highly recommended.