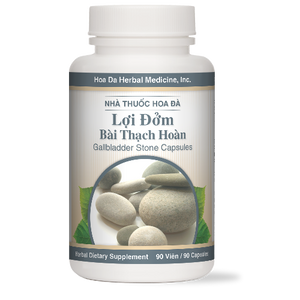 Good for: Gallbladder stones, gallbladder infection / inflammation, and bile duct obstruction (clogged).  Formula has been shown to decrease size of stones and reduce symptoms of pain and inflammation.
Ingredients: Bupleurum Root, Young Bitter Orange, Green Tangerine Peel, Aged Tangerine Peel, Rhubarb, Honeysuckle Flower, Lysimachia Herbs, Oriental Wormwood, Turmeric Root, Szechwan Chinaberry Fruit Extract, Corydalis Ambigua Fruit, Poria Cocos.
Instructions: 3 times daily, 3-4 capsules (depending on severity)
Restrict red meat, milk, and animal fat consumption.