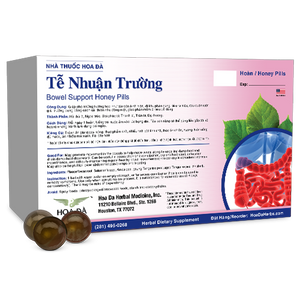 Good for: promoting healthy bowel movements, especially in cases of chronic constipation, dry and hard stool, defecation incontinence, and difficulty maintaining regular healthy bowel movements (once per day is considered normal). May also be helpful for lower abdominal pain/cramps and bloating.
Ingredients: Fleeceflower root, Solomen's seal, Areca peel, young Tangerine peel, aged Tangerine peel, Rhubarb.
Instruction: 1 ball with warm water on empty stomach, or for severe constipation 2 balls can be used to remedy symptoms. Use only when symptoms are present. It is not intended for extended use (3-4 days consecutively). There may be risks of dependency.
Avoid: Spicy foods, dried/packaged/processed foods, starch and carbohydrates.