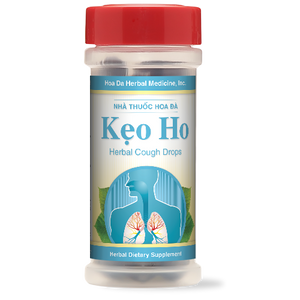 Good for: dry cough, productive cough, itchy & scratchy throat, wheezing, irritated bronchioles or larynx.  Great for soothing and moistening the throat, suppressing cough and nourishing the lungs with natural and medicinal plants.
Ingredients: Trichosanthes Kirilowii, Mume Fruit, Mint, Licorice Raw, Ginseng, Schisandra Chinenisis, Apricot, Fritillary Bulb, Peach Kernel.
Instruction: Let candy dissolve in mouth only (do not chew). Use 6-10 candies per day depending on severity of symptoms.