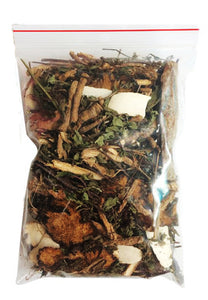 COLD & FLU home therapy
Description: 1 bag of Aromatic dried herbal formula used in steaming technique to force out pathogens and reinforce immunity to combat common colds and flus.
Directions: Bring herbs and 2 gallons of water to a boil.  Carefully set up pot inside a small tent then sit a safe distance from the steaming pot within the tent to benefit from the absorption of the steam.