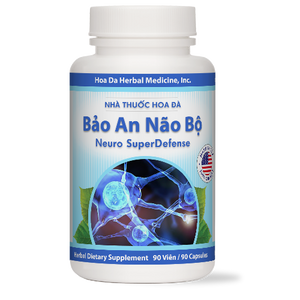 MADE IN USA - with USDA organic ingredients.
Good For: protecting neurons & the nervous system from degeneration which leads to various neurodegenerative diseases such as ALS (Lou Gehrig's), Alzheimer's, Parkinson's, MS (Multiple Sclerosis), dementia, & many other mental and muscular diseases caused by degeneration or death of nerve cells. Formula can also benefit symptoms of depression and anxiety.
Ingredients: Cordyceps (wild Tibetan mushroom), organic Mesima mushroom, organic Chanterelle mushroom, and organic Lion's Mane mushroom, Ginkgo Biloba, Salvia Miltiorrhiza Bunge Root, Wild Japanese Reishi Mushroom, Amber, Poria, Peach, Milkwort, Apricot, Fritillaria Cirrhosa, Angelicae Sinensis.
Instructions: 3 times daily, 2 caps each time.