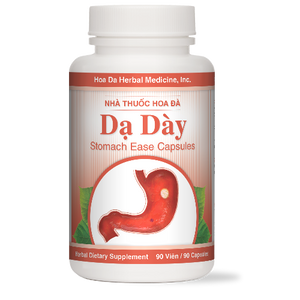 Good for: Acid reflux, poor digestion, bloating, stomachache, gas, stomach ulcers and pain, and stomach erosions.
Ingredients: Red Ginseng, Atractylodes, Poria, Cinnamon bark, Hawthorn fruit, bitter Orange, Magnolia bark, Licorice, Costus root, Corydalis rhizome, mature Tangerine peel, Turmeric rhizome.
Instruction: 3 capsules each time, 3 times a day. Drink before meal.