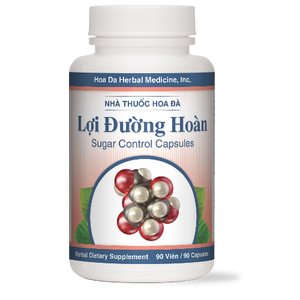 Good for: high blood sugar levels. Helpful in cases of excessive thirst or hunger, frequent urination, hot sensations, weight loss, blurred vision, swelling in the legs, skin conditions with signs of inflammation, redness, swelling and pain.
Ingredients: Chinese Foxglove root raw, Chinese Yam, Asiatic cornelian cherry fruit, Poria Cocos, Water Plantain, Cortex of Wolfberry Root, Goji Berry, Loquat Leaf, Schisandra fruit, Bitter Melon, Fenugreek.
Instruction: 3-4 capsules (depending on severity), 3 times daily. Avoid red meat, starch, carbohydrate, and sweets.